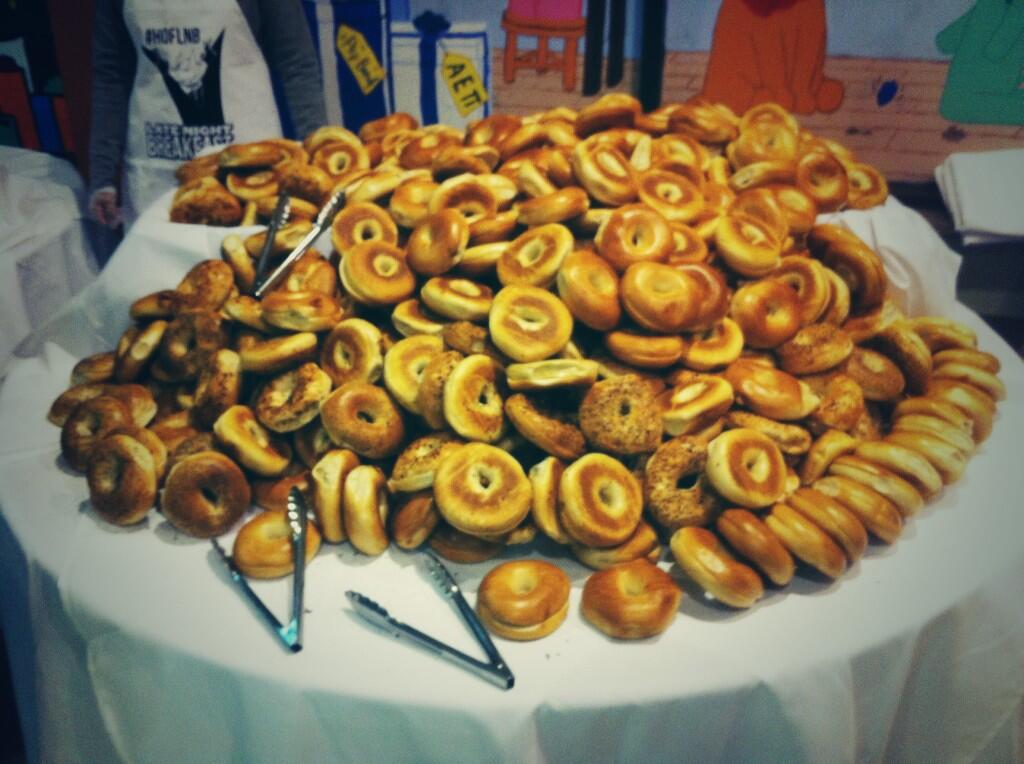 One of the most popular traditions at Hofstra University is the Late Night Breakfast. Every year during finals week, there is a free breakfast buffet for all Hofstra students in our main dining area. It felt like the entire Hofstra student body was in the Student Center waiting for breakfast to be served.
There was plenty of delicious breakfast foods: bagels, eggs, bacon, french toast, fruits, and of course, PANCAKES! While we were chowing down on our breakfast, our mascots, Kate and Willie, came around to give away free Hofstra swag!
It was an awesome evening! Being at the Late Night Breakfast with so many of my friends and classmates reassured me that I made the right decision in attending Hofstra.
Well, I have to go now and study for finals! But before I do, here are some pictures from the Late Night Breakfast! And I bet it's going to be bigger and better next year!!!